Sign In

Welcome to Brakelabs!

Please login or register and get access to your personal account with orders, wishlist and other settings.

Sign In
Now you get 10% off use this Coupon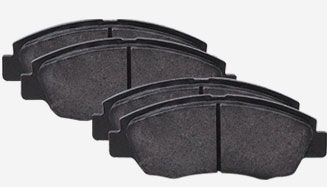 About us
Brakes Rotors are the centerpiece to the brakes on any car. It spins in tandem with your wheel, and your car's brake pad's contact with it is what stops your car. Heat dissipation is one of the major features of brake rotors. Since different vehicles are used for different purposes, not all rotors can handle the same amount of heat. Brake rotors come in many different forms, such as Cross-Drilled, Slotted, and other rotors that only fit specific types of vehicles and wheel sizes.
Brake labs offers
Free Shipping
Performance Brakes, Pads & Rotors
Brake Kits, Brake Rotors, Brake Pads
Upgraded components ensure both quicker acceleration and quicker stopping time. We're working with every major player in the game to find the highest-quality components for you vehicle and offer all product at prices that can't be beat. Why? Because we want to make your driving safe.OEM Replacement, drilled, slotted, slotted and cross-drilled rotors, and much more - the only thing you're left to do is choose.